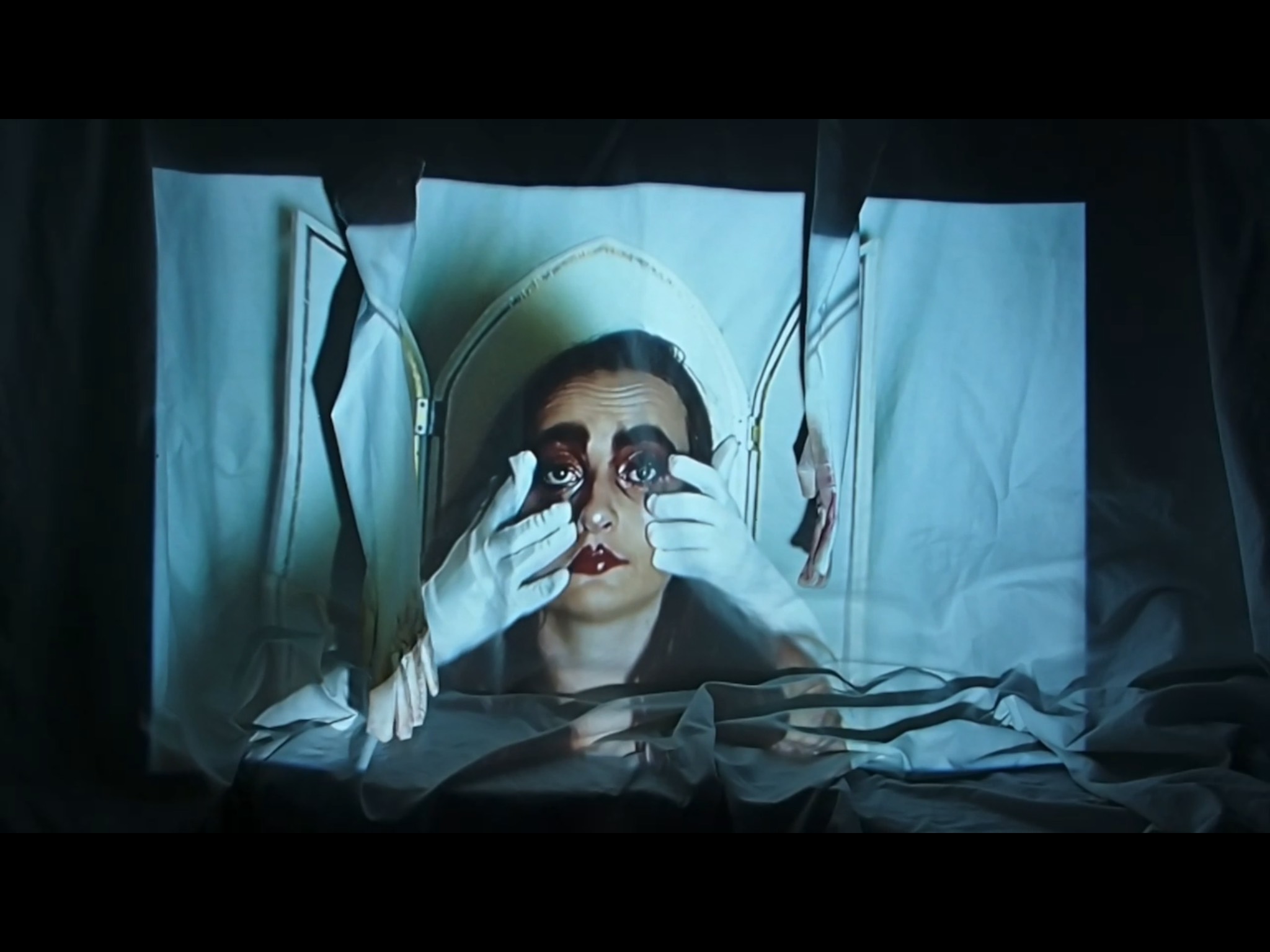 Jillian Carol Shearer
Intermedia

Altar of Rust
Smear Campaign

57 Warrender Park Rd


To me, art is a call for change, a place for escape, a platform to offer and gain, connection and understanding. The benefits of it reach into every aspect of my life.

My recent practice looks at the bombardment of hyper-glamorized, hyper-sexualised imagery that we encounter every day. Examining the image-fixated, airbrushed, hyper-reality that is supercharged in the age of social media.

With my video projection series Smear Campaign, I focus on the act of wiping and smearing makeup, to explore a wider conversation around media, beauty, self-esteem, sexualization and gender performativity.

I utilize and combine a range of materials and processes, from painting and textiles, to photography, projection, performance, video and installation. Using models, portraiture, makeup and costume, I explore the process of self-creation. Investigating ritual and tradition, to examine the historical, social, and cultural values that shape our experience of identity, sexuality and mental health.

Entire industries are built on people's ingrained feelings of inadequacy. With so many aspects of humanity mediated primarily through the image, my work is concerned with how this is embodied and reified online and in life.

Through art, I process my experiences, and articulate my hopes and fears. Through art, I ask what it really means to be empowered in this landscape of image based, consumer driven self-creation, and what are the real impacts on our mental health and well being?