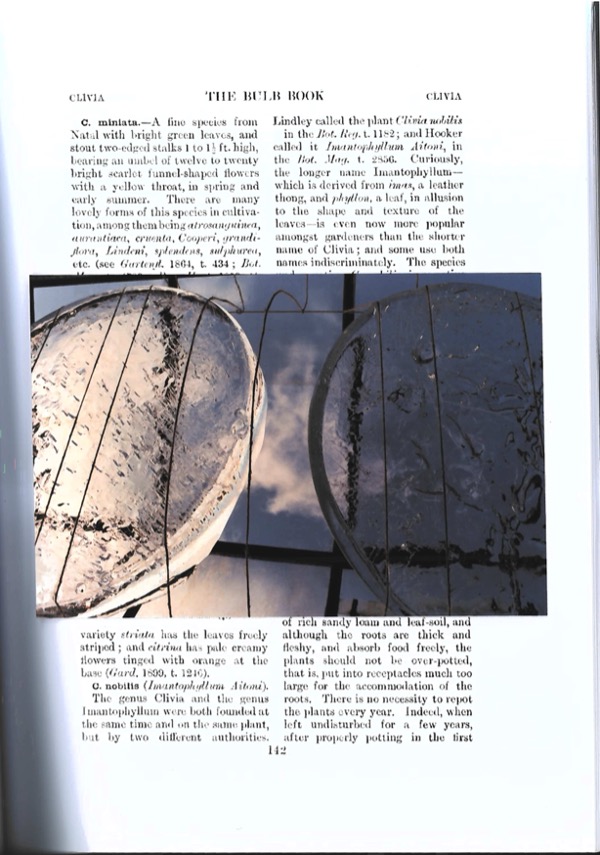 Seasons: Permanent Temporality

Teviot Poster Boards

The greenhouse is a space which is dualistic. It is outside, but at the same time creates an interior. This interior climate is removed from the outside, and the environment grown is cultivated by a person. If you leave this environment alone, unconsidered, it will start to change. Time inside the space is illustrated with light and shadow, changing seasons with new growth.

The greenhouse both occupies and creates space. The glass is framed as a series of windows. Within this comes the act of looking: looking in or looking out. A conversation between two spaces, the outside and the inside, is established. In the act of looking at art, there is the viewer and the viewed. But if you can interact with the space, and a conversation is occurring between the inside and the outsider, this one-way act is disrupted. For a conversation is a two-way interaction. But I also want to block the viewer out. Physically the greenhouse is obstructed; it cannot be easily walked into, cannot be entered without damage to it. It is impossible to enter this space because it now exists only in a photograph. Paradoxically, what is offered is both an escape from our present and a reminder of that which is inaccessible to us.